Part 1:
The Enneagram, Changework
and Spiritual Awakening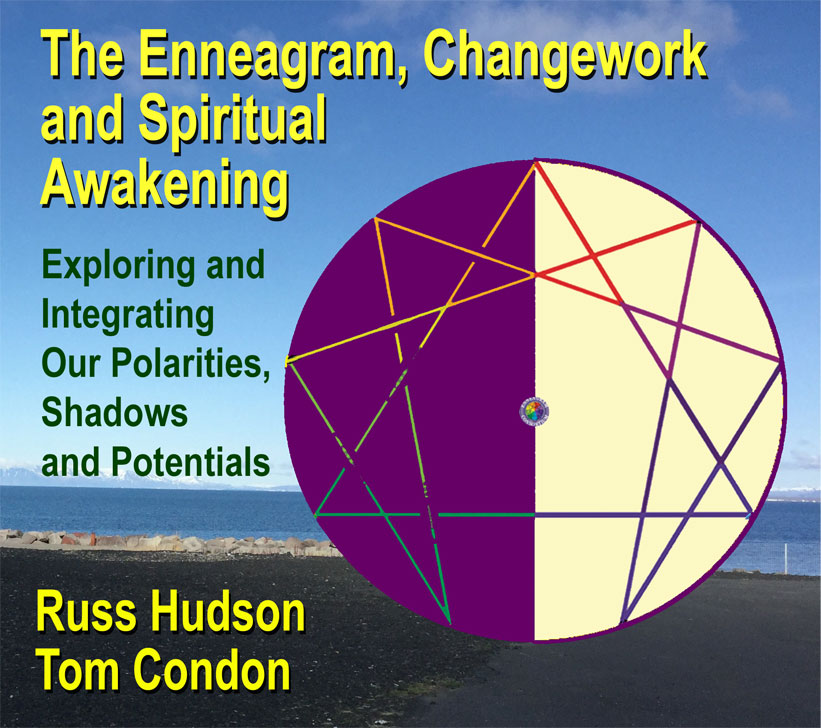 $49.95 Download Only PURCHASE NOW
$89.95 Both Programs PURCHASE BOTH
Includes the Audio Workshop + Course Handouts




Tom Condon and Russ Hudson have both been working professionally with the Enneagram for many years, and have independently developed bodies of work that are considered standards in the field.

In this workshop, Russ and Tom brought together their diverse talents and unique insights to explore new ways of using this wonderful system for authentic personal growth and development.

While Tom and Russ have varied approaches and backgrounds they share the same objective: to apply the Enneagram, to make it count in real life. The goal is to make life better on a variety of levels from the mundane to the profound.

Part of the excitement of their work together is seeing how their different perspectives overlap in surprising ways and open many new insights into our personalities.

Using interactive dialogues, powerful exercises and clarifying lectures, Russ and Tom will guide you toward resolving polarities and shadows while opening you to the natural potentials of your Enneagram style.

Listening to this workshop will help you eliminate blocks, loosen your defenses, and create greater access to the virtues and spiritual qualities of your personality style – to unite "heaven and earth."

Recorded live in New York City, the recording has a life-like you-are-there quality that puts you in the room with the other participants. As well, there are some background thumps, clicks and city sounds that unfortunately resisted editing.

Tom and Russ have a relaxed rapport and chemistry that are both entertaining and enlightening. This audio workshop presents a unique way to explore how pragmatism and spirituality meet in a gentle but powerful way.

Part 2:
The Enneagram: Horizontal and Vertical Methods of Change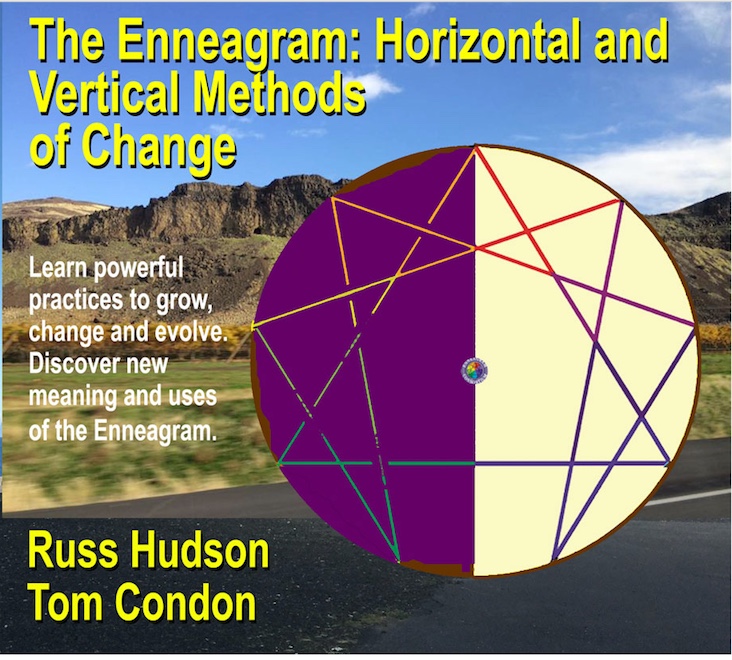 $49.95 Download Only PURCHASE NOW
$89.95 Both Programs PURCHASE BOTH
Includes the Audio Workshop + Course Handouts


Tom and Russ continue their collaboration with another powerful workshop applying knowledge of the Enneagram to personal transformation.
This time Russ and Tom explore two different directions to change and development—Horizontal and Vertical.

Horizontal change focuses on developing new skills—personal, professional, and relational; acquiring different behaviors, practices and ways of solving real world problems. We learn to strengthen our inner resources to help us lead more satisfying, successful and complete lives.
Vertical change is about arriving at a deeper understanding of who we really are—realizing we are different and much more than our personality and self-concept. We discover many unsuspected capacities, but also how we are driven by largely unconscious patterns.
Vertical development asks that we dive deep below our usual threshold of awareness, to discover and loosen the feelings, energies and core experiences that hold our Enneagram patterns in place.
In this audio workshop, Tom and Russ offer powerful methods to relax the grip of these unconscious holding patterns, to evoke and amplify your direct sensory experience of presence and essence.
The workshop will expand your sense of inner space and emotional choice and open up the strengths, virtues and natural abilities of your Enneagram style.

The recording features exercises, meditations, and practices that you can use to vastly enhance your personal and professional life.