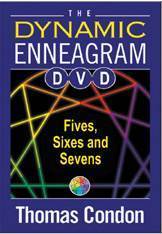 DOWNLOADS

DVDS
$24.95


Read Before Purchasing a Video Download:
Our downloads are in MP4 format and play on computers, video iPods, iPhone, Zune, IPad, PS3, Xbox 360 and many other hardware devices. Depending on your system some video players may ask you to install a plugin.
Please download this small sample and test it with your player before making a purchase.
---

Original Demonstration Series


Lecture Series


New Lecture


NEW 2010 Demonstration Series




iPad or iPhone users need to download our files to a computer and then transfer them to their iPad or iPhone.

---
Videos Available to Order:

The Dynamic Enneagram - Introduction
Discover how your personality style is many things at once-a hypnotic trance, a strategy for making sense of reality, a skill, a story you tell yourself, a host of talents, a set of defenses and an array of potentials.


DOWNLOAD




NLP & The Enneagram
NLP identifies the structure of subjective experience-how we hear, feel and see the world-as a first step to changing it. In this CD, Tom uses NLP to identify the sensory scaffolding that supports Enneagram styles. He demonstrates the famous NLP eye movements and other non-verbal cues that reveal internal states. This is followed by a lively discussion of the biases of different therapies and how they often minister to the problems of specific Enneagram styles.


DOWNLOAD



DVD


Secondary Gains
Secondary Gains are the hidden motives and unconscious needs that drive neurotic fixated behavior. Here Tom reveals the Secondary Gains most commonly present in the personality compulsions described by the Enneagram.


DOWNLOAD



DVD


What's My Style?
Working with several small panels and equipped with little information, Tom offers his impressions of each panelist and tries to discover their Enneagram style. An intriguing useful exercise in typing.

DOWNLOAD



DVD


Emotional Trios-Overview
Tom presents his latest insights into the similarities shared by groups of Enneagram styles. These include: "ruling paradoxes," core sensory biases and new material about the Enneagram and hypnosis.

DOWNLOAD



DVD



Twos, Threes & Fours
In this DVD, Tom offers unique insights into the dynamics of Enneagram styles Two, Three & Four, detailing their shared childhood themes, emotional habits, sensory strategies and world views.


DOWNLOAD

DVD


Fives, Sixes & Sevens
Using the same approach, Tom explains the inner dynamics of Fives, Sixes & Sevens.


DOWNLOAD



DVD


Eights, Nines & Ones
The inner dynamics of Eights, Nines & Ones.



New: Keys to Changing and Growing
Tom summarizes 30 years of work with the Enneagram and offers his most current and up-to-date ways to understand and apply the system's insights to the context of therapeutic change.

DOWNLOAD


---

Reviews of this series


Excerpts from these videos on You Tube: HERE


Learn more about the Enneagram